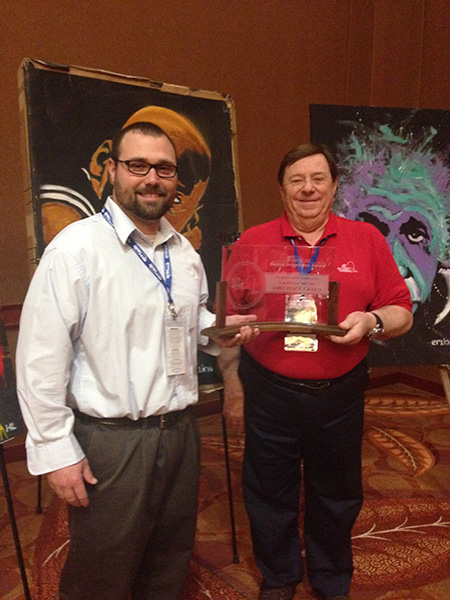 Congratulations to Evans Roofing Company on winning the Western New York Safety Conference's 1st Annual Safety Innovation of the Year Award. This award recognizes companies that have made an extraordinary effort to improve worker health and safety by continuously creating and applying new and better approaches to solve problems.
Dan Nowak presented for Evans Roofing Company in Niagara Falls, New York along with several other safe organizations. The judging was done by conference attendees truly making this award "the people's choice".
Evans Roofing Company received a beautiful crystal award as well as a painting by internationally recognized artist Erik Wahl. Both will be displayed at Evans Roofing Company's corporate headquarters.