Overview
| | |
| --- | --- |
| "Craftsmen Covering the Country" | |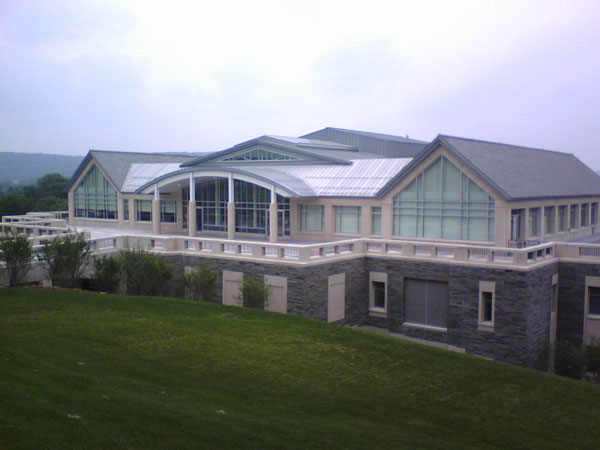 Evans Roofing Company, Inc., and its two wholly owned subsidiary roofing companies, Charles F. Evans Company, Inc. and CFE, Inc. have earned a national reputation for their professionalism and quality. We service our customers from six offices in New York, Virginia and North Carolina.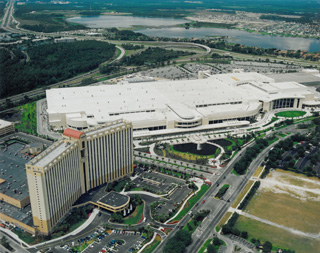 Our corporate experience spans over 65 years and 120 million square feet of application in over 30 states. Financially we enjoy a single job bonding capacity of $40,000,000 and a Dunn & Bradstreet rating of 3A2. Our safety EMR is within the top 10% of our roofing industry and our commitment to quality led us to initiate a formal TQM program in 1991. We provide our customers a "Total Quality Roofing Experience"and have given international and national presentations to audiences at the 1999 North American Conference on Roofing Technology in Canada and to the 2000 Roof Consultants Institute International Convention in Nevada.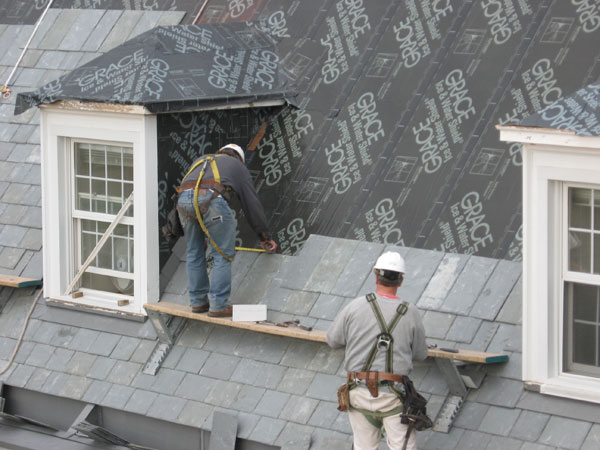 Our national reputation for quality has been recognized by winning the three most prestigious roofing industry awards with the RCM "1999 Most Intriguing Roofing Contractor Award," the SPRI "1993 Contractor Achievement Award," and the RSI "1989 Roofing Contractor of the Year". In addition, we have recently been honored with the 2000 RSI "Metal Roofing Project of the Year" award. This tradition of craftsmanship is complimented by being among the first contractors to qualify for the NRCA "Academy of Roofing Contractors" and the induction into the RSI "Hall of Fame". We are also ranked consistently by RSI & ENR as being in the "Top Twenty"largest roofing contractors.
Our companies have a national reputation for the ability to execute complicated roofing projects over occupied sensitive environments that include electronic, FDA, USDA, Class 1 as well as the most challenging deck replacement projects. This talent combined with our large job experience, commitment to safety and customer satisfaction provides our clients the professionalism to manage the entire scope of the challenging projects in a competitive, timely and quality manner.
Benchmarks
"On Top of the Roofing Industry
"
Total Square Feet Applied: 110,000,000+ s.f.
Year Established: 1945
Largest Single Project: 1,366,000 s.f.
Geographic Mobility: 46 States Licensed/Registered
Full Time Safety Director: Three Safety Professionals
Dunn & Bradstreet: 3A2
Bonding Company: Fidelity & Deposit of Maryland
Single Project Bonding Limit: $7,000,000
Insurance Umbrella Coverage: $5,000,000 Umbrella
TQM Program: Since 1991
National Quality Awards
2000 RSI "Metal Roofing Project of the Year"
1999 RCM "Most Intriguing Roofing Contractor"
1993 SPRI "Contractor Achievement Award"
1989 RSI "Contractor of the Year"
Safety Awards
2007 OSHA "Voluntary Protection Program" – "MERIT" Award
2007 North Carolina DOL "Building Star"
2012 OSHA "Voluntary Protection Program" –  "STAR" Award
Unique Capabilities
ACM / Mold /Lead Abatement
Architectural / Ornamental Sheet Metal
College / University Facilities
Commercial / Industrial Roofing
Deck Remediation
FDA, USDA / Clean Room Environment Projects
Freezer & Low Temp
Green / Vegatative Roofing
Historical Preservation
Medical Facilities
Interior Protection
Large Projects
LEED
Metal Roofing
Recycled
Waterproofing