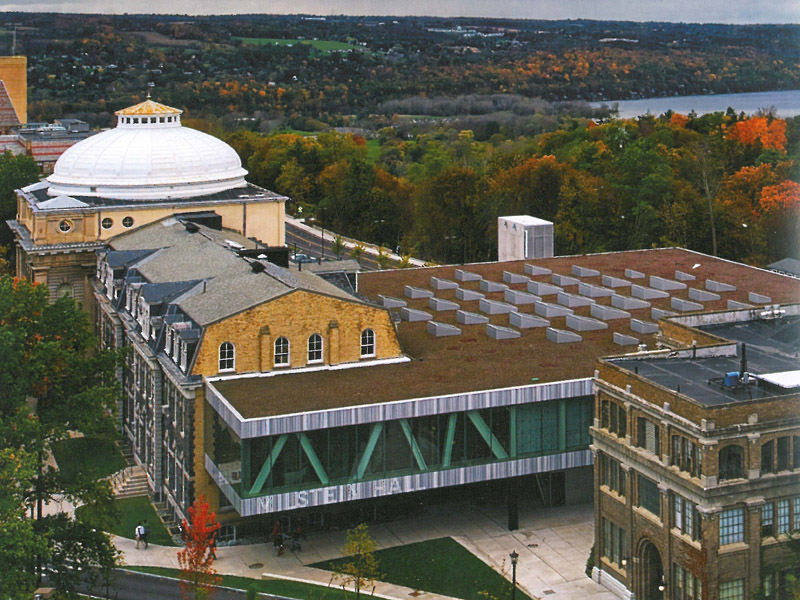 Mission Statement
The Evans Roofing Company will build on our position as an industry leader in quality, safety, ethics and education by:
– Creating long-term relationships with our customers by consistently exceeding their expectations.
– Educating our associates to enable them to complete their work in the highest quality manner utilizing proven state-of-the-art technology.
– Treating each person with fairness, courtesy and respect in all endeavors.
– Providing our associates with professional growth and advancement opportunities.
– Strategically expanding our operations while realizing long-term profitability.
Vision Statement
The Evans Roofing Company and its subsidiary companies will be winners.
| | |
| --- | --- |
| W | Win recognition as industry leader, proud of our past but focused on the future. We will assume leadership roles within our industry and communities. |
| I | Increase the number of strategically located regional offices as a way of achieving growth and improving our ability to attract and retain qualified associates. |
| N | Narrow our work focus to achieve growth in the areas of our strengths, and then build the operational capacity and skills needed to support that growth. |
| N | Never lose sight of the fact that our success depends largely on our ability to consistently understand and exceed customer expectations and to gain customer loyalty. |
| E | Explore new products, markets and technology. Quickly seize the best ideas and integrate them into our daily operations. |
| R | Raise our expectations of ourselves in the areas of quality, safety, education and customer satisfaction. |
| S | Sustain a work environment that encourages, recognizes and rewards initiative, loyalty, integrity and performance |
Elevator Speech
We are Evans Roofing Company, a nationally recognized roofing and wall panel contractor with the ability to service customers across the U.S. We can install products that encompass the entire building envelope including air barriers and waterproofing. Since our inception in 1945, we have worked with most commercially available systems from single ply roofing and wall panel applications to historical slate and sheet metal restorations. We pride ourselves on our ability to seek out and solve problematic situations on difficult projects. We have a dedicated staff of safety professionals whose sole job is to ensure that our projects are in accordance with the specific safety requirements of our customers and our own safety standards which far exceed those of our industry. Our commitment to safety has been repeatedly recognized by our customers as well as other industry safety professionals. We are particularly proud to be the only specialty trades contractor in the country to meet OSHA's voluntary protection plan (VPP) requirements.